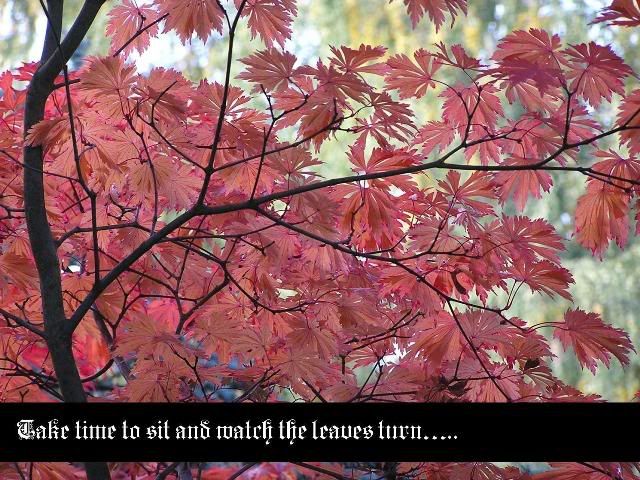 Change is the one thing I can say with absolute certainty that I am positive about. It happens and there is nothing we can do about it...so why not take the time to enjoy it as it happens. Whether watching the colors of the leaves change, or listening to them rustling in the winds as they fall from the many trees, or feeling the cool autumn winds blowing through the air carrying the leaves fluttering here and there..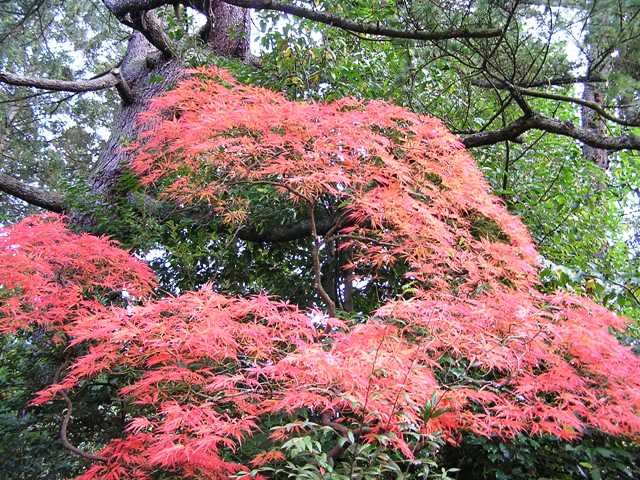 With the Autumn season comes change and a hope for something new and different. It somehow all makes sense in the grander scheme. If we stop and take time to enjoy it and embrace it we can learn to accept it. The human being is such an adaptive creature. Every season we adapt, we find ways to enjoy the change. That is the secret of change..it can be both a curse and a blessing...it is up to us to decide whether we swear the curse or count the blessing.
The change of seasons is a great reminder.....I'm thinking I'll be counting my blessings!
Maria