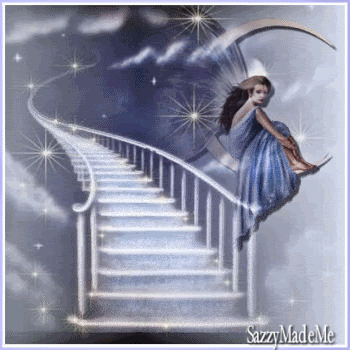 A Valentine's Day Thought
What is Romance to you? Now there is a good question. I heard it asked on the Nancy Kerrigan's 'Enchanted Evening' Ice Skating special today on Channel 5 TV in our Area. It was asked of the Skaters in the program. The answers were widesspread between Romance being described as time spent with someone you care about to Love and a Feeling.
I think Romance is a positve thing if it is mutual between two people...even if not there is beauty in it. Romance is a special thing alright. To me it is a state of mind in general. It is a way of looking at life and your closest friends and family. Jane Seymour has a great book about Romantic living (Called Jane Seymour's Guid to Romantic Living) and it is all about living with a love and passion of life, of being creative and forever looking for beauty in life. I like that view. Romance is so much easier when you beginning something new...and new adventure, a new love, a vacation. It seems to be more of an impact when you don't even have to think about it to feel it. Although you do have to think about it to make romantic things happen...because it is a feeling and because it is a mood it is hard to predict but not so hard to plan for happening. Candles, a little champagne and strawberries. Soft music. Beautiful scenery..water, mountains, sunsets. What is romance to you? Do you have some thoughts to share?
Maria