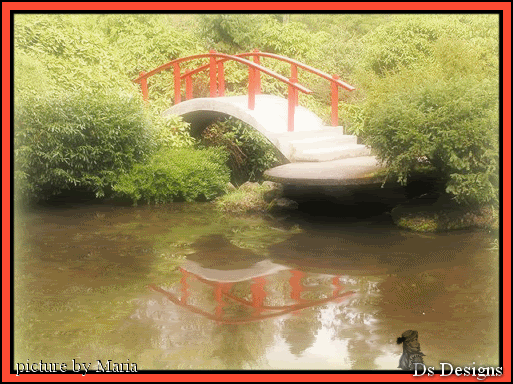 Relationships all start with listening and patience. Here is a great article on how to get along in a foreign country on a Positivity blog I absolutely love...it has the best tips and articles..check out this particular entry...I'm sure you will want more:
http://www.positivityblog.com/index.php/2008/12/27/how-to-build-your-own-support-group-in-a-new-country/
There is so much to learn about being positive ....one tip is don't give up...every day there is just so much that is good and wonderful. Time is fleeting..as I've said many times before. So make the most of your moment. Make them all occassions to celebrate as much as you can...and try to get rest too. Peace to everyone in the this Holiday season and many happy moments to you all!
PS: visit Donna's blog...she put the animation into the water in my photo:
http://dsdesignsandotherthings.blogspot.com/