What is Harp Art? It is art that goes on a harp, of course! My harp was so beautiful but it was missing something...take a look: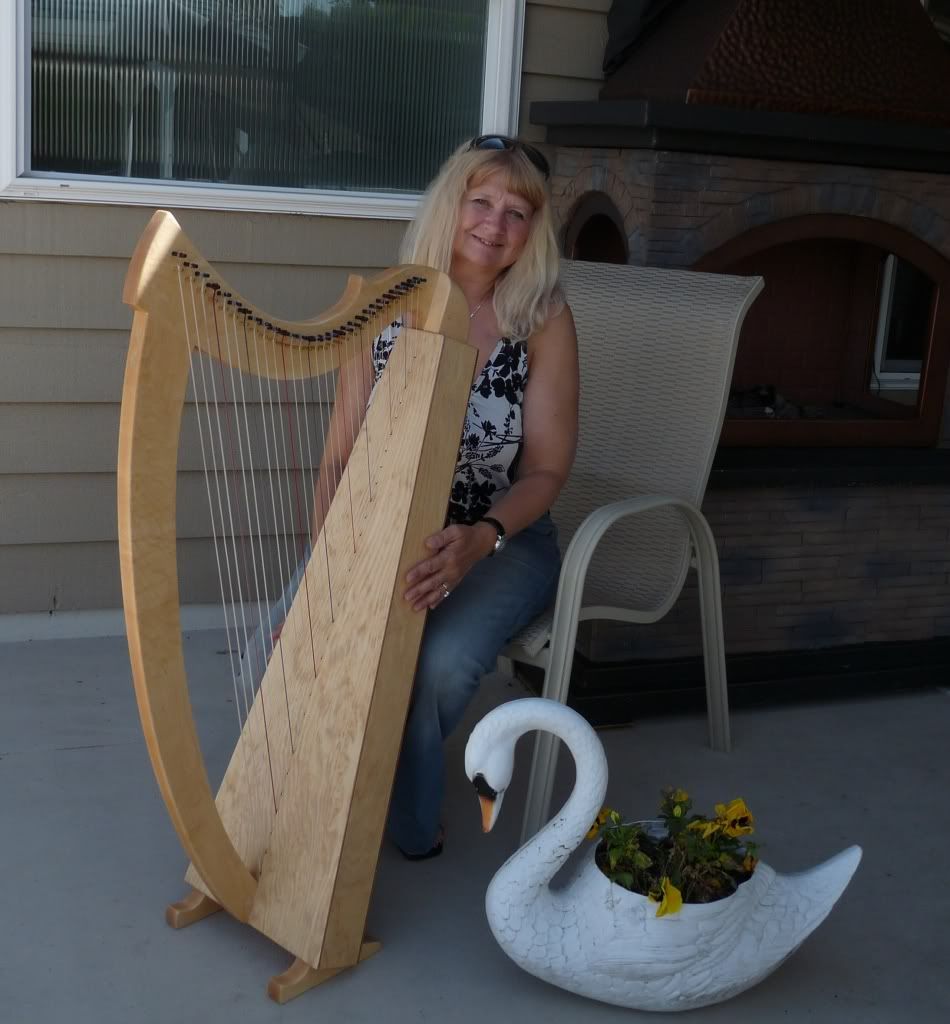 So I asked my sister to help me decorate it with something to make it fill in the missing something...she designed a beautiful icon for my harp's name: Aurora. It is a hidden design that you can see only if you look at it and know that it is there....look closely:

I loved it and had a decal made for the two sides of my harp: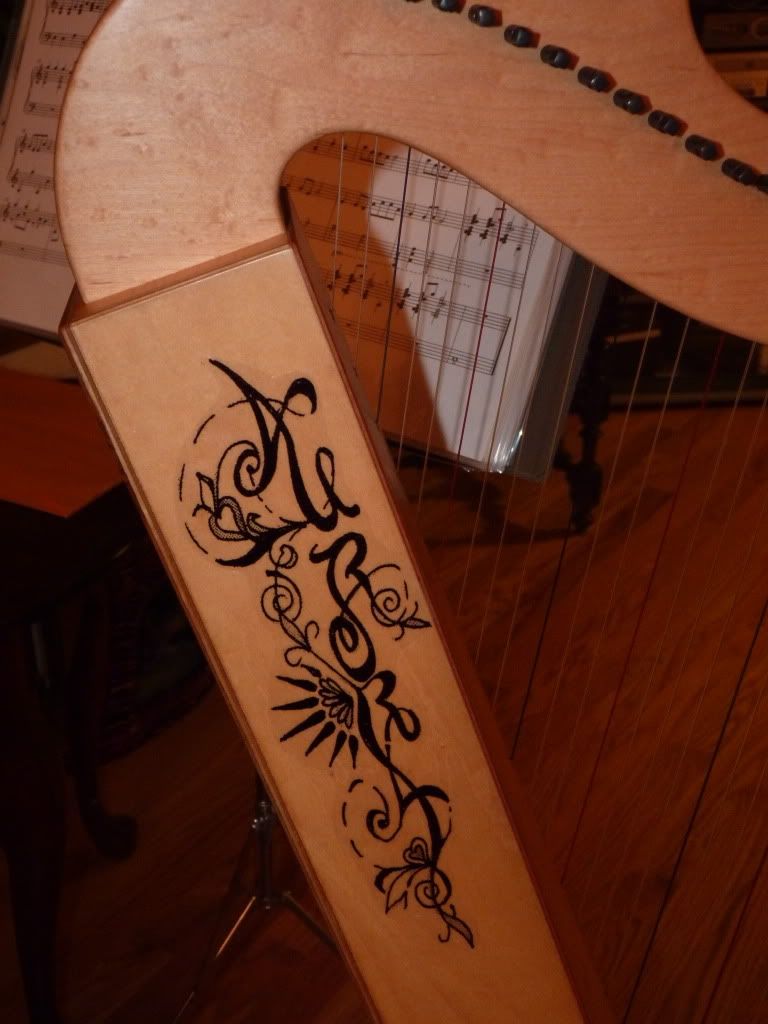 Then, I also wanted something more colorful, with flowers...so I decided on red roses for the sound board front: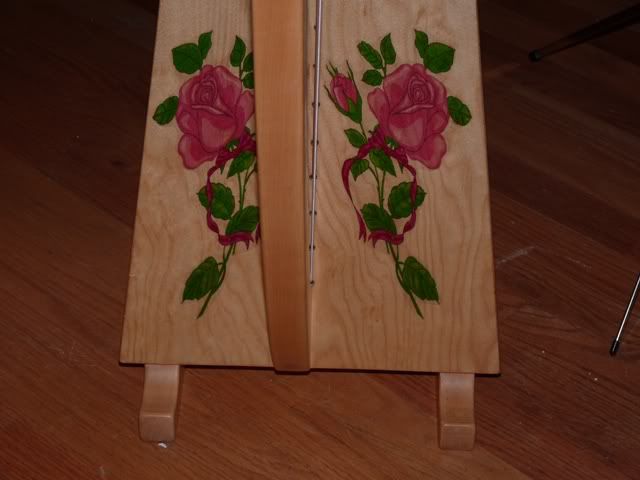 All together now!
Now, all that's left is to keep practicing!!!!!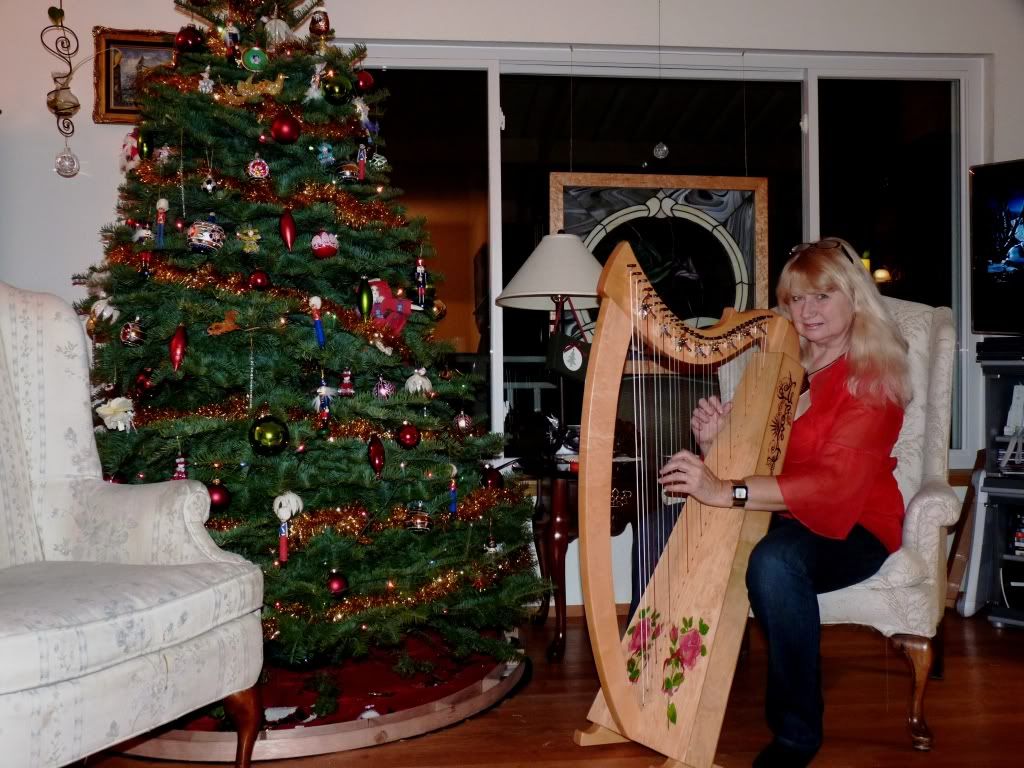 This is just one example of harp art. A visual example. The harp also is a source of music art. Beautiful music......
Cheers and good tidings for the New Year!
*************************************************************